Today was the first "real" Southern Ontario chase that presented any possibility of actual thunderstorms. Having gotten back from tornado alley I was not storm deprived but I was not expecting much either. After chasing down in the alley, Southern Ontario can be pretty boring. I usually don't feel the storm vibe here until late June or early July when SDS (storm deficite syndrome) begisn to set in again.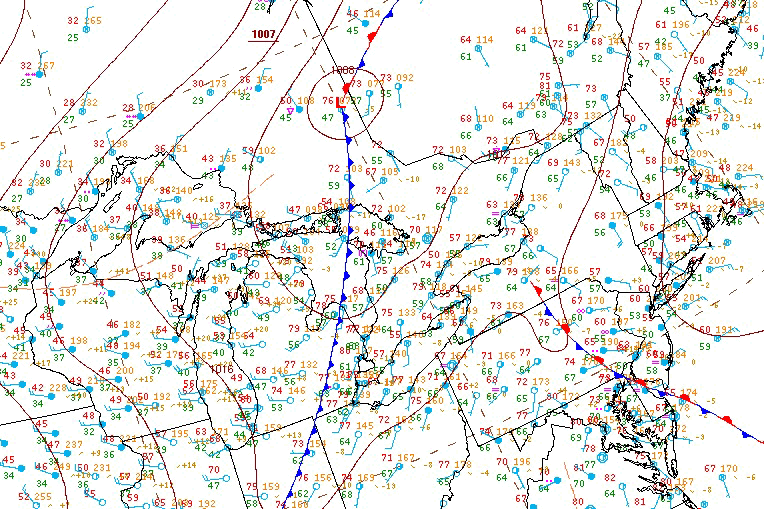 The play was going to be along a cold front swooping in from Michigan. There were indications that there could have been some storms earlier in the day around 18Z/2PM along a pre-frontal trough however mid level subsidence crushed everything. I spent a few hours at the Cambridge Onroute service centre. Things inititally looked somewhat promising but then the cu field quickly began to show signs it was just turning into pancake cloud. Pancake cumulus is a term often used by pilots to describe cumulus that hit an inversion and stop growing vertically but instead flatten out and turn into stratus, from the air they look like pancakes apparently.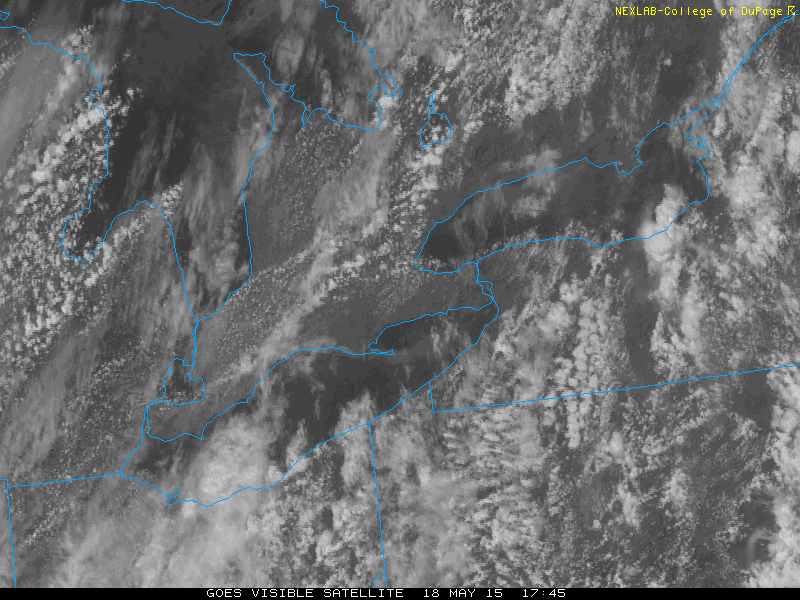 Again, the only area of pre-frontal convergence was right between the lake breeze boundaries just west of Hamilton and you can see how the clouds are flattening out and not growing any taller. They were all hitting this nasty 600mb inversion and it was just halting their development.